Pre-Portioned Pasta
Nest Story
Our research and development team has worked diligently to create pre-portioned pastas like our best-selling nests to provide a time and cost-saving alternative to off-the-shelf dry pasta. Our nests come par-cooked and pre-portioned and can be ready in less than two minutes. This cook-time is significantly less than that for typical dry pasta, which can take up to ten minutes to cook thoroughly.
Our scratch-made nests come in Pappardelle, Fettuccine, Linguini and Angel Hair. We offer a variety of flavors and even colors of our nests, like black pepper and squid ink. We also create specialty pastas that can cater to gluten-free diets. With Joseph's on the menu, there's something for everyone.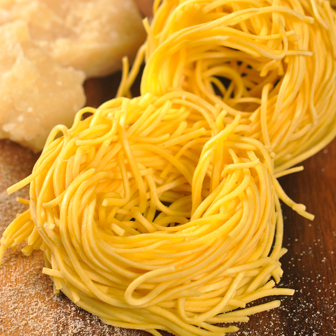 Portion Control
Portions are important, not only to the consumer but to the food establishment as well. When a meal is portioned properly, you have happier customers and less waste. The customers will feel like they've indulged in a quality entree but will still have an appetite for a dessert or drinks.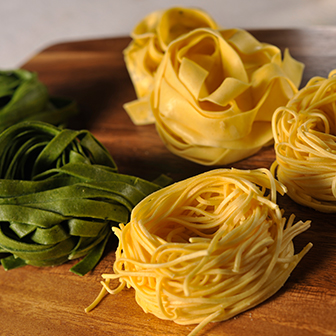 Food Cost Savings
With pre-portioned pasta nests and other easily-portioned products by Joseph's Gourmet Pasta, you'll always know your exact food cost. Our protein-filled pastas like our stuffed Maine Lobster Ravioli or Braised Beef Ravioli are the perfect solution to adding protein variety to your menu offerings. No need to worry about perishable waste costs, over portioning costs, additional ingredients or fluctuating protein costs here. Our seafood, meat, poultry, vegetable and cheese-stuffed pastas will add taste diversity to your menu without the cost uncertainty that goes along with offering a steak or seafood meal.